Grill Master
Staff member
Gold Site Supporter
This week, pork picnic roasts were on sale for $.88/lb. so I picked up a 10 pounder.
Found this recipe/technique for
Crispy Skin Slow-Roasted Pork Shoulder
and it was, by far, the best way I've ever cooked this cut in the oven.
https://www.ruled.me/crispy-skin-slow-roasted-pork-shoulder/
The rub I used:
1 teas. Adobo
1 teas. garlic powder
1 teas. onion powder
1 teas. Italian seasoning
1/2 teas. black pepper
Wash and dry the meat. Score the skin and pat rub all over the roast. Place meat on a rack over a foiled baking sheet and roast in a 250 oven until the meat is 190 degrees.
Note: After 9 hours, I was an hour away from dinner time and the meat temp was only in the 170's, so I kicked up the oven to 350 for the last hour - did the trick and the meat hit 189 degrees.
Take the meat out of the oven, and turn up the temp to 500. Tent the meat with foil while the oven is coming up to temp, and replace the foil in the pan with a clean sheet, so the oven doesn't smoke from the drippings.
Return meat to the oven about 5 minutes until the skin is very crispy. Remove from oven and let sit 10 minutes. Cut up the crispy skin and serve the cracklings along side of the sliced meat.
FANTASTIC!!! The meat was so tender, it was almost pullable - hardly needed a knife. And juicy!
It's really hard NOT to eat all the crackling's!
Lee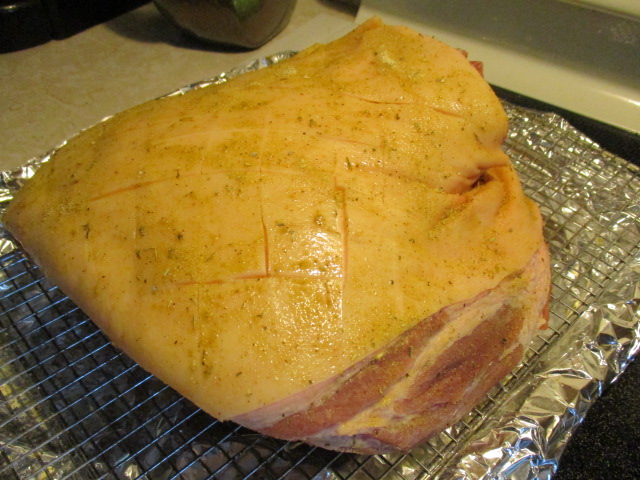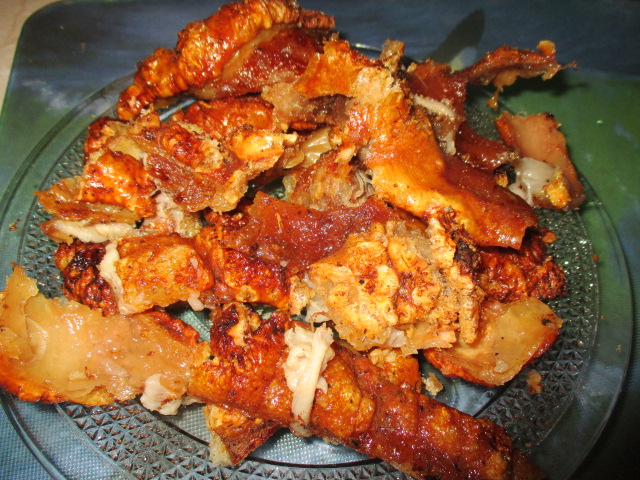 Last edited: