Me and DW managed to stuff all the Sopressata that I mixed up yesterday. Now it needs to hang in the attic for 30-60 days.
Here's my birthday present from the family back in October, and it's finally getting a workout. I ground 14# (trimmed weight) of pork butts in nothing flat with this baby. It's rated at 170# per hour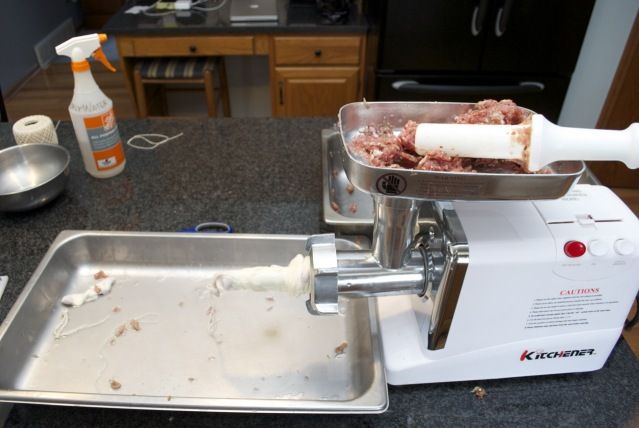 Here's the 15# hanging wt. of "SuperSot" ready for "the hook!" Each is tagged with description, today's date and the hanging weight of each unit.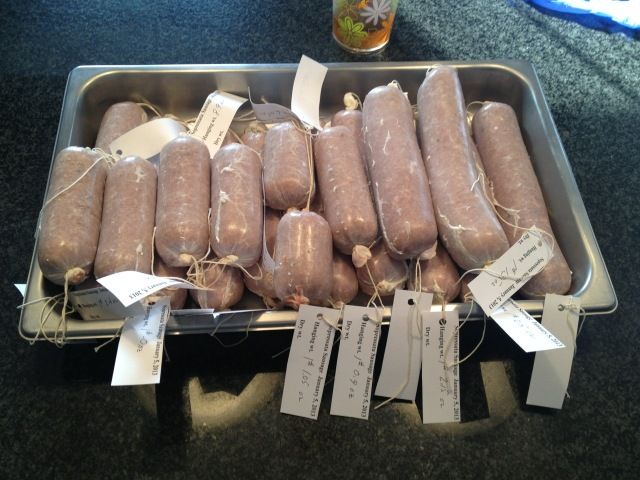 They're in the attic for the next 30-60 days where they will lose about 30% of their weight while they dry. Cardboard under them so whatever drips off doesn't remain in the attic. This is my garage attic and has good ventilation with 40' of lanced soffit and a ridge vent so the air moves throughout.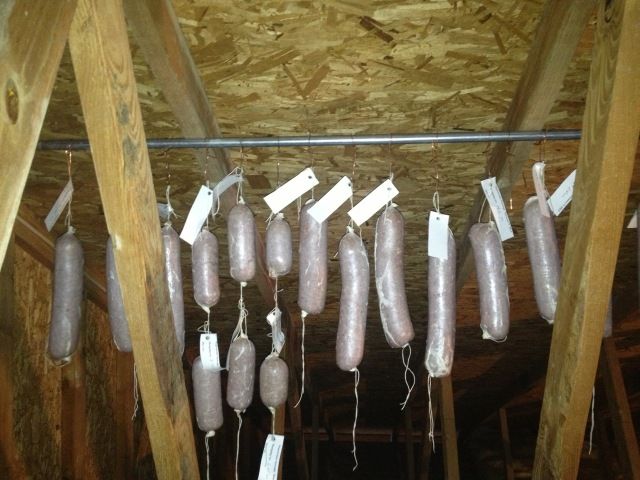 I'll be back in early February with an update on the weight loss. I have one sausage that came out exactly 1#, so that will be the benchmark.