Howdy all,
I recently received a Sous Vide water bath for my birthday and was so excited to use it for the first time a few nights ago. I had a 2 lb. tri-tip in the fridge. I roasted a head of garlic and rubbed the meat with that, a steak rub and softened butter. It then got vacuum sealed.
I set the temp for 134 then dropped in the meat for 5 hours.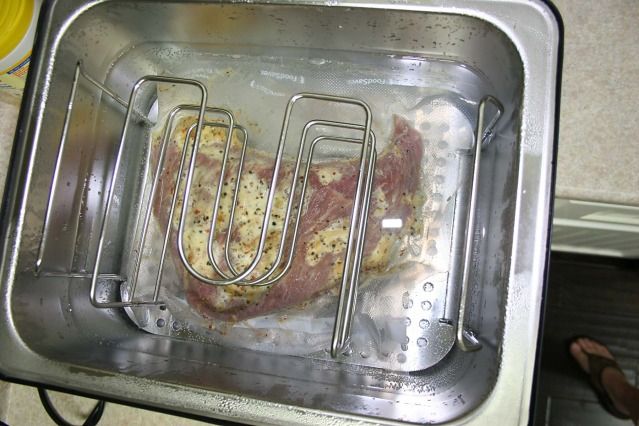 I took it out and let it rest while I fired up the grill. I did a reverse sear and it could be done in a frying pan as well. I just wanted that nice grill flavor.
It's not very appealing at this point.
On the grill getting a little char flavor. I didn't fire up the grill just for 5 minutes worth of searing, I did cook chicken after this for lunch the next day.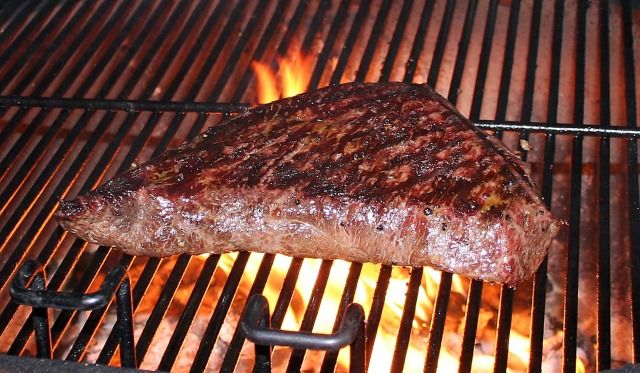 Here it is all sliced up. The meat was soooo tender. I've cooked tri-tip before and it's hit or miss. It has been hard to find here in the south until Costco came to town. It's really expensive in my opinion. This was $6.99 lb. I've heard of folks out on the west coast paying half that. Go figure.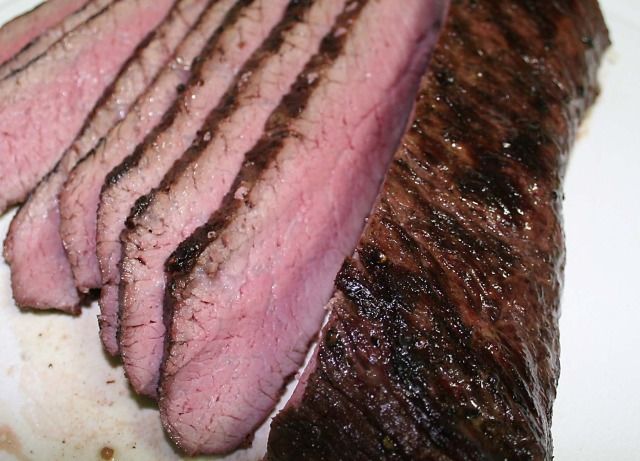 I made an alfredo sauce and tossed in some angel hair pasta and sauteed veggies.
I really like this cooker so far. I also did 2" thick New York strips as well as chicken breasts. I'll be using it on a regular basis. Thanks for taking the time to check out my post.
What are you guys paying per lb. for tri-tip??