🌹 Still trying to get it right.
Site Supporter
Peep's Chocolate or Mocha Dump Cake
1 (15.25 oz.) Devil's Food Cake Mix
1 (3.9 oz.) Chocolate Fudge Instant Pudding Mix
2 C. milk (For Mocha Cake 1 1/2 C. milk & 1/2 C. cold brew coffee concentrate, I used Coconut Cold Brew concentrate)
1 TBSP. Cocoa powder (For Mocha Cake Instant espresso powder)
3/4 C. Semi-sweet chocolate chips
3/4 C. white chocolate chips
(For Mocha Cake, use 1/2 C. ea. Semi-sweet, white and espresso chips)
Preheat oven to 350 °F
Spray 9" x 13" baking pan with cooking spray.
In a medium mixing bowl, combine the cake mix, chocolate pudding, and cocoa or espresso powder.
Add in the liquid(s) and stir until just combined.
Pour batter into the greased baking pan.
Combine/mix chips in bowl.
Sprinkle the chips evenly on top of the cake.
Place pan in the preheated oven, and bake for about 35 minutes, or until it pulls away from sides of pan.
Bake an additional 5 - 10 min. if necessary.
Chocolate cake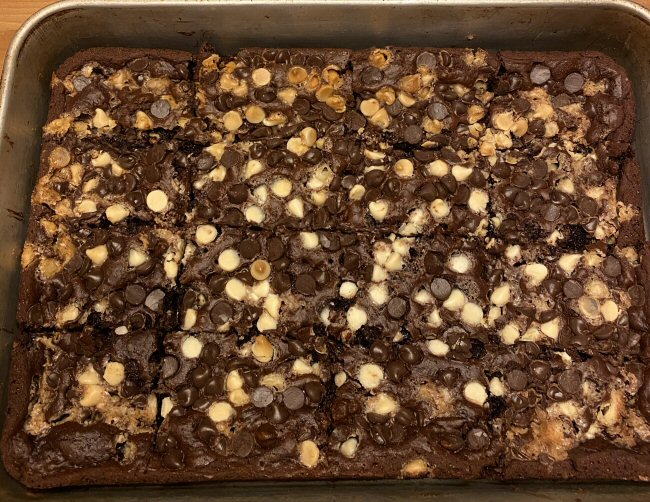 Chocolate
Mocha