Lemon Butter Corn Crema
This is a great sauce for seafood, chicken, pasta, and anything where the combination of roasted garlic, fresh lemon, cream, butter, white wine, and parmesan cheese would be a delicious addition. This sauce also contains a fresh sweet corn puree. The savory ingredients balance out the sweetness of the corn without compromising any of the rich flavor. I used this sauce with seafood crepes and it was delightful!
Yields approximately 2-2.5 cups of sauce
Ingredients:
1 bulb fresh garlic
2 tbsp butter
1/4 cup dry white wine
1 cup fresh corn
1/2 cup half n half
3 tbsp heavy cream
3 tbsp fresh lemon juice
1/2 tsp sea salt
1/4 cup parmesan cheese
Cut about 1/4 inch from the top of the bulb of garlic, rub some olive oil over the exposed part of the bulb, and wrap in foil. Bake in the oven at 400F for 30-40 minutes until the garlic is a soft paste (I used my toaster oven). While the garlic bulb is cooking, put 2 tbsp of butter in a sauce pan with the corn and white wine and cook at a low heat, uncovered. Simmer for 5-10 minutes or until the wine is somewhat reduced. Add the half and half and heavy cream. Cook for an additional 5 minutes. Turn off heat and cover. When the corn mixture has cooled slightly, pour into the food processor and add the lemon juice and sea salt.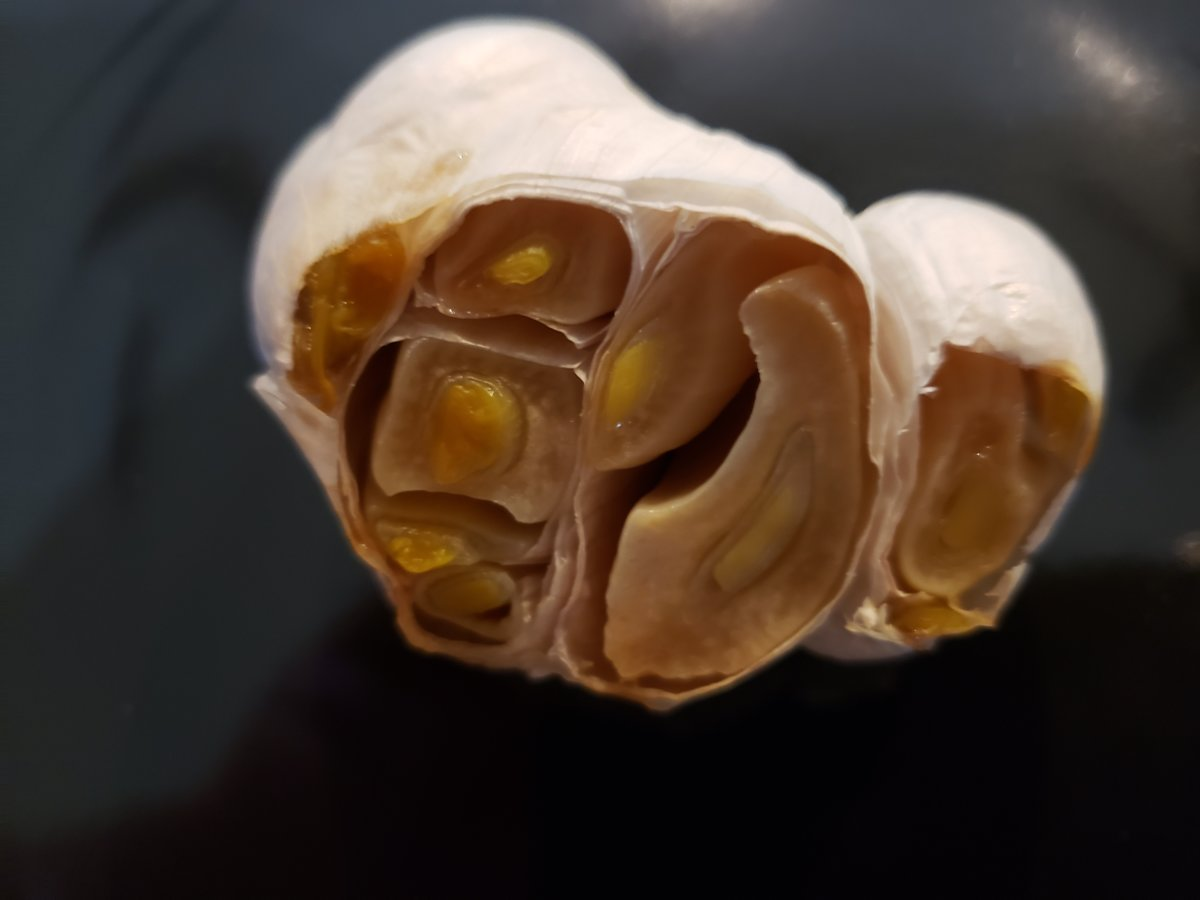 Allow garlic to cool slightly before removing the skins, then add them to the food processor mixture (or squeeze garlic paste from the cloves directly into the food processor). Blend until smooth and creamy. Pour the mixture back into the saucepan and add parmesan cheese.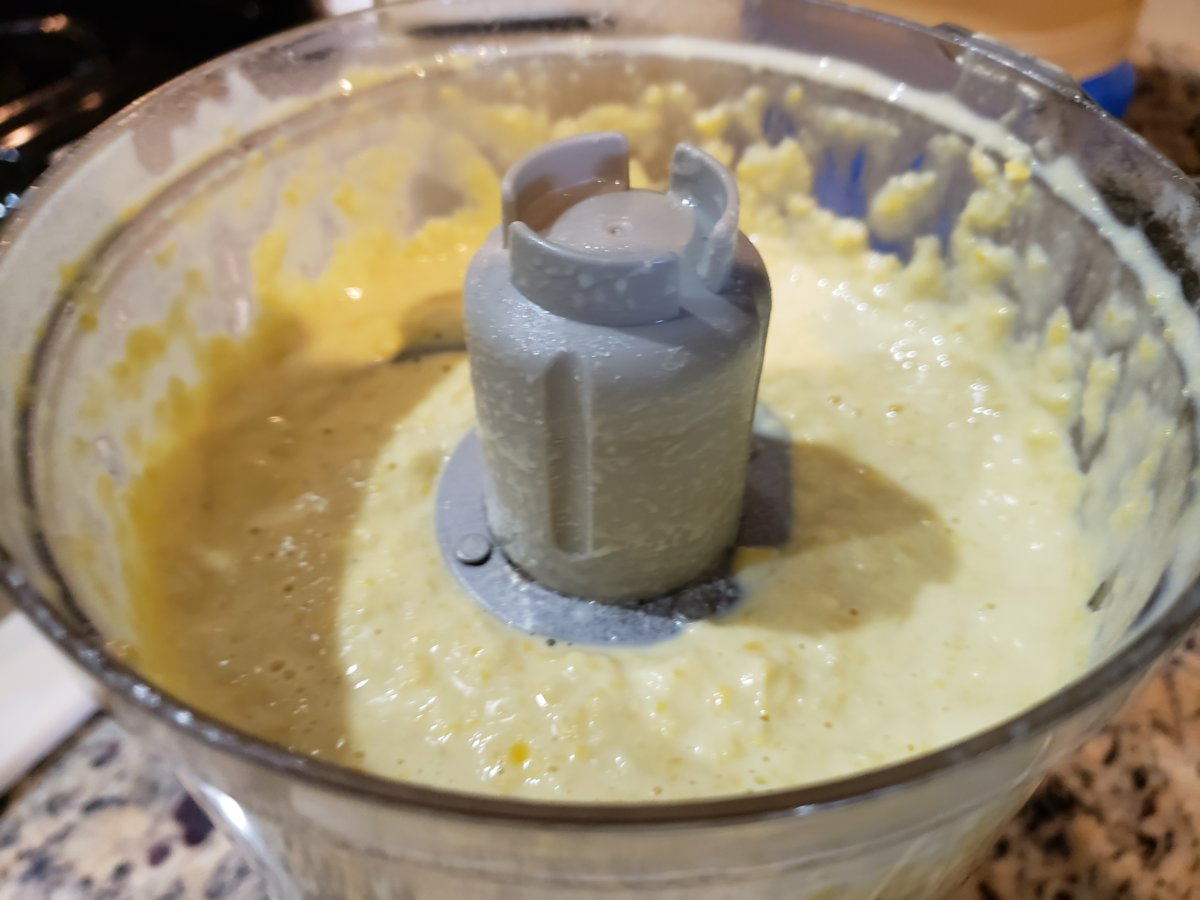 Heat at a low temperature for 2 minutes before using. Enjoy!