Coffee Queen ☕
Gold Site Supporter
I'll be making these tomorrow.
The recipe fails to mention the exact temp time, but the comments below say 3 hours on high.
I'll be topping mine with a cheddar cheese blend.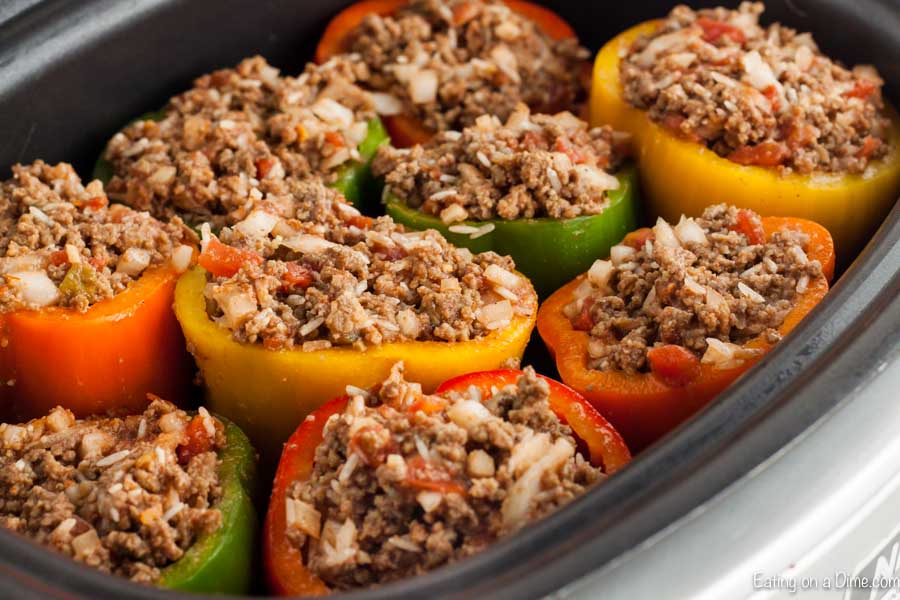 Need an easy crock pot recipe? Try this delicious Crock pot Stuffed Peppers recipe that is better than the traditional stuffed peppers recipe.

www.eatingonadime.com