After reading Southern Living ULTIMATE book of BBQ
The Complete year around Guide to Grilling Smoking
By Pit-master Christopher Prieto
I came away with a lot more information about Southern
Cooking techniques and secrets from experts like Chef
Troy Black, Myron Mixon, and Rob Walsh. The author
Christopher Prieto said When I use coffee as a rub on
different cuts of beef, I use instant coffee instead of regular
ground coffee. Instant crystals melt into the meat better
and don't leave a mealy texture. So here it is.
Southern Living ULTIMATE book of BBQ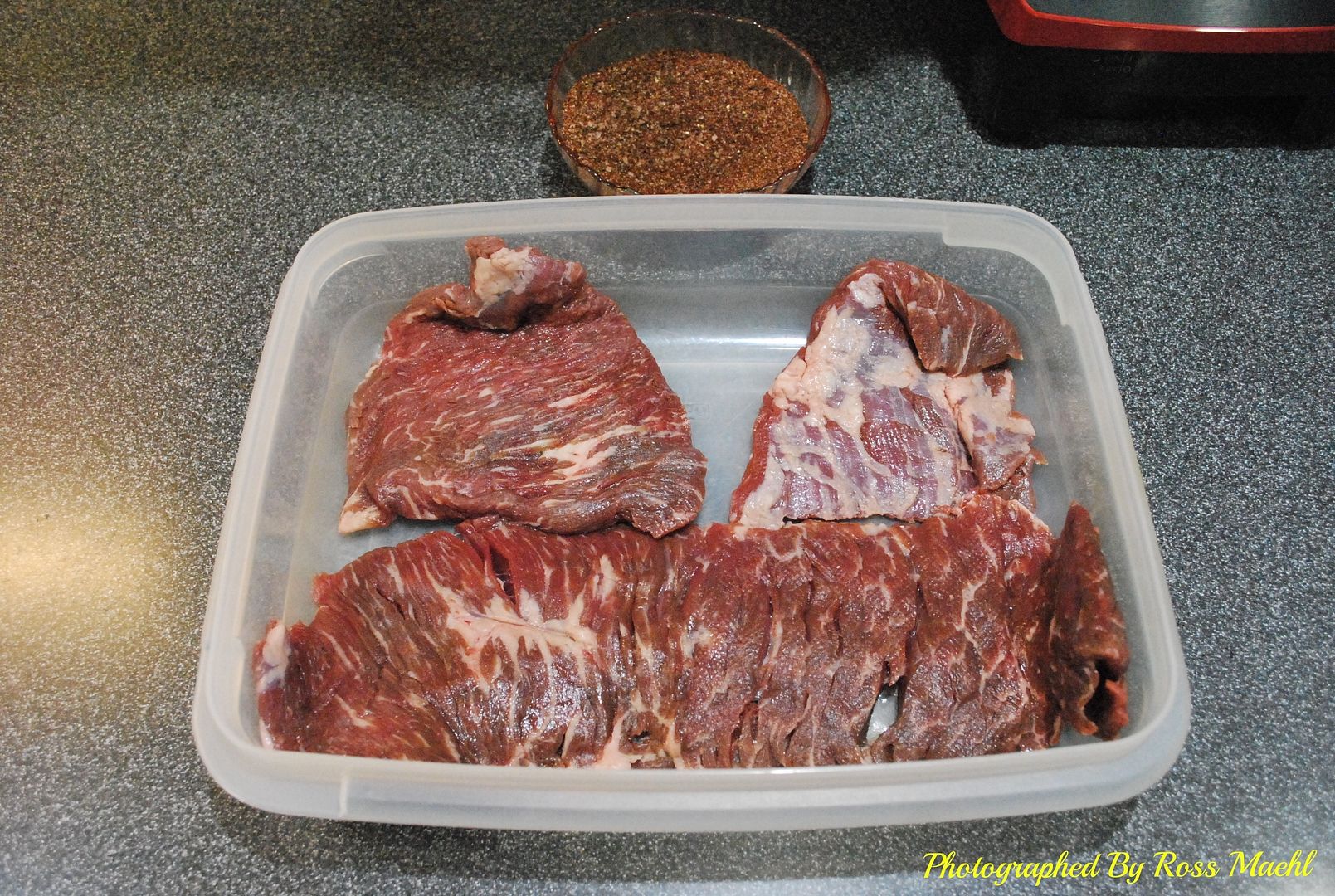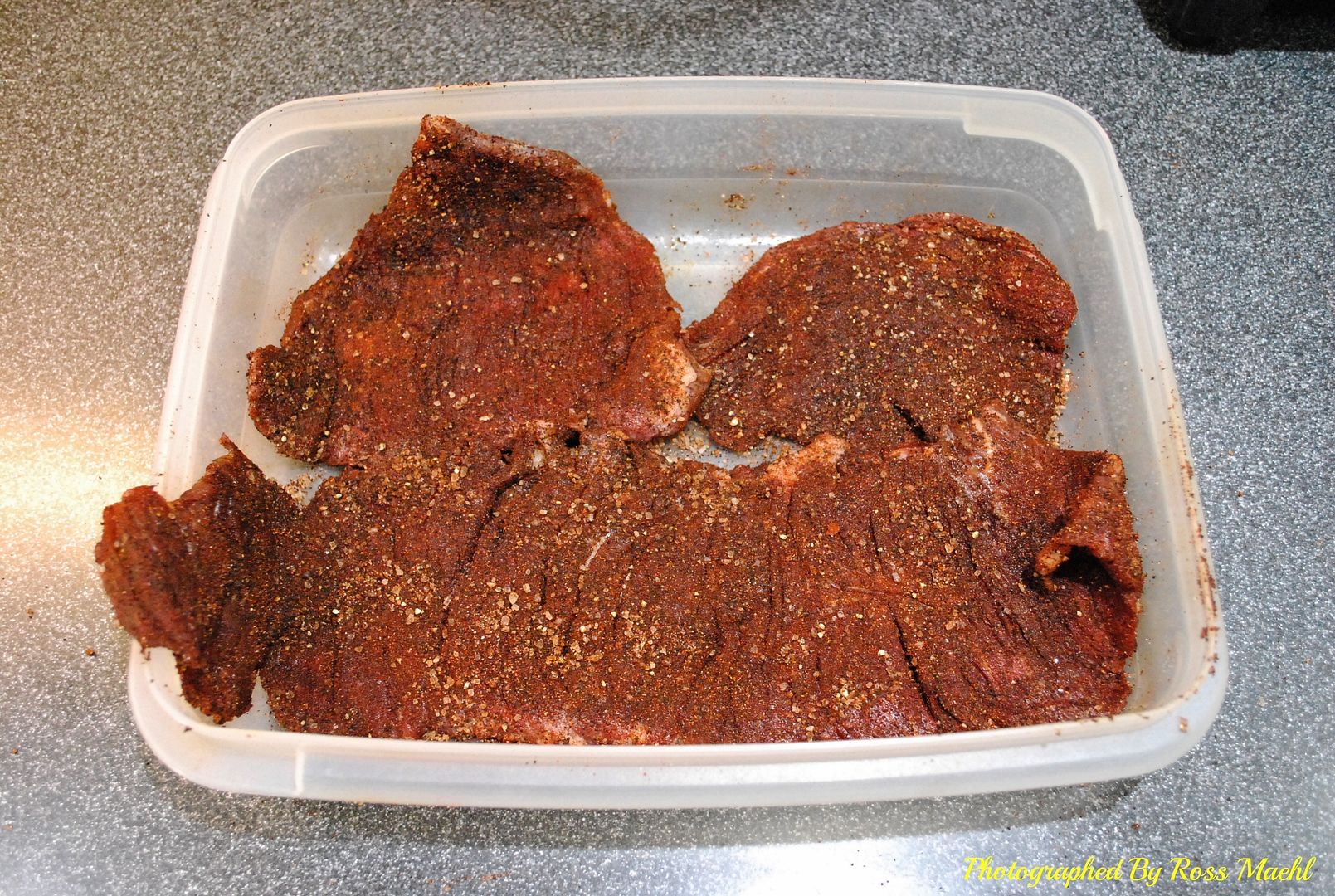 I had some Skirt Steak in the freezer so here it is with the recipe rub.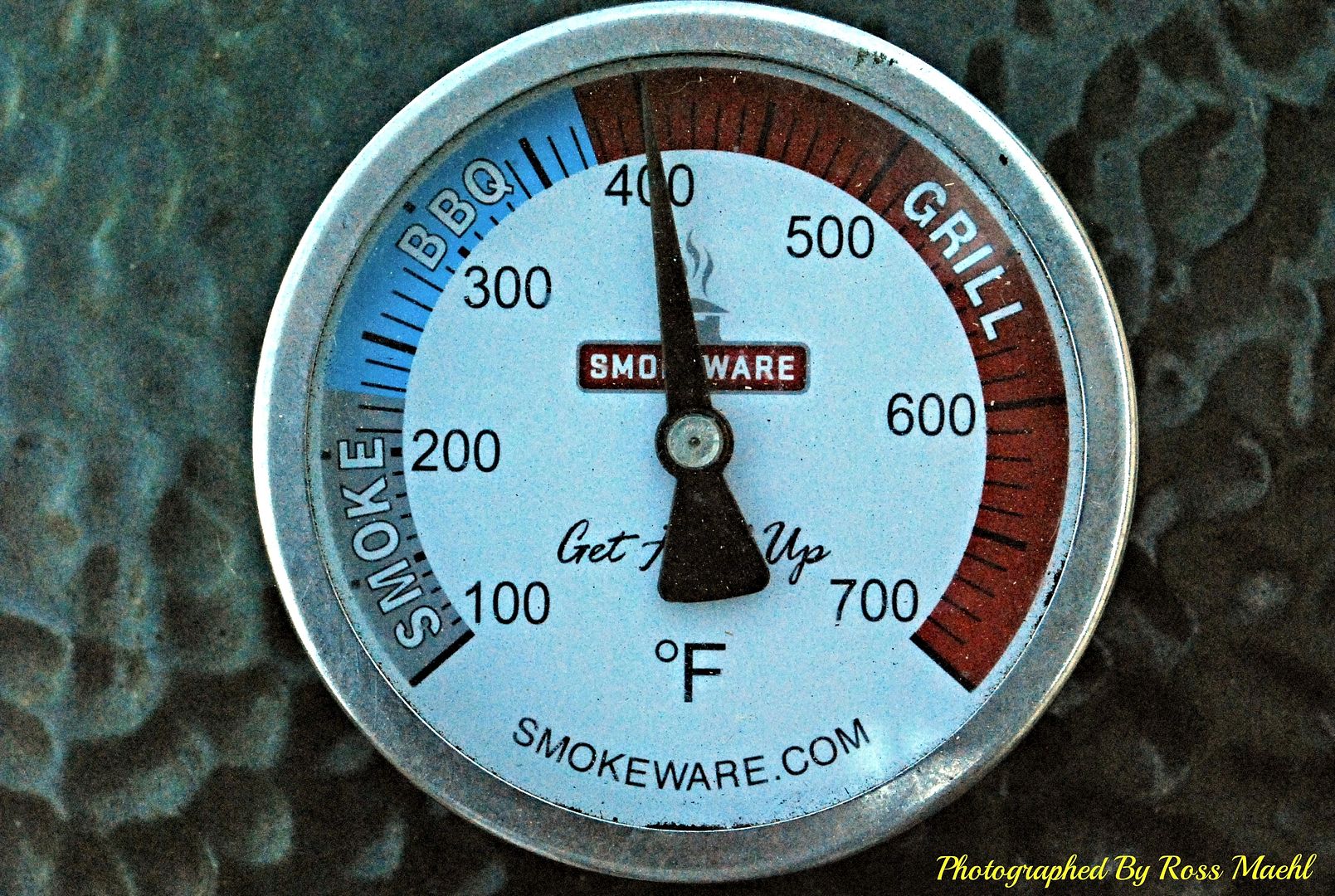 On the Grill Grates in the Big Green Egg @ 400* direct for a short sear.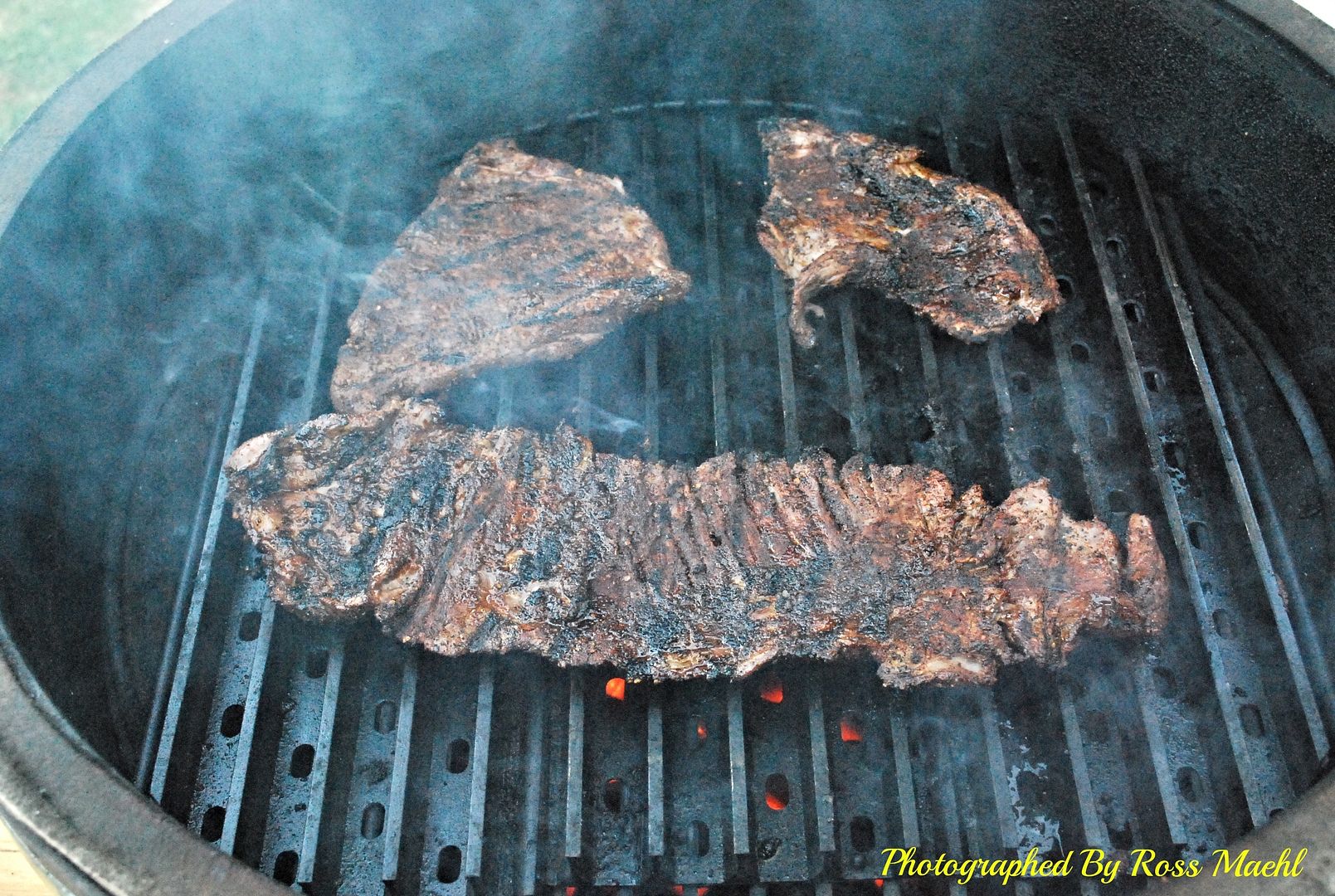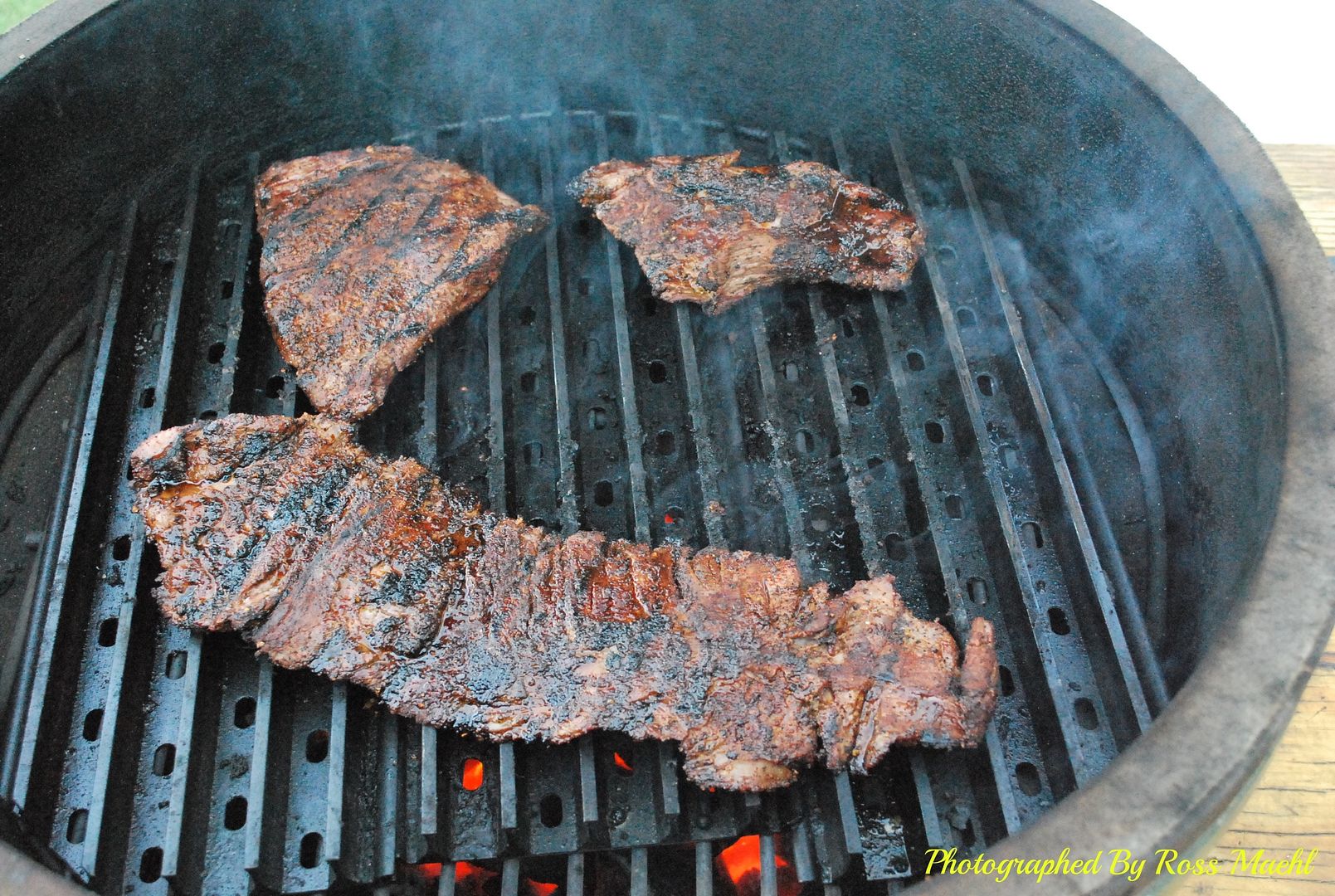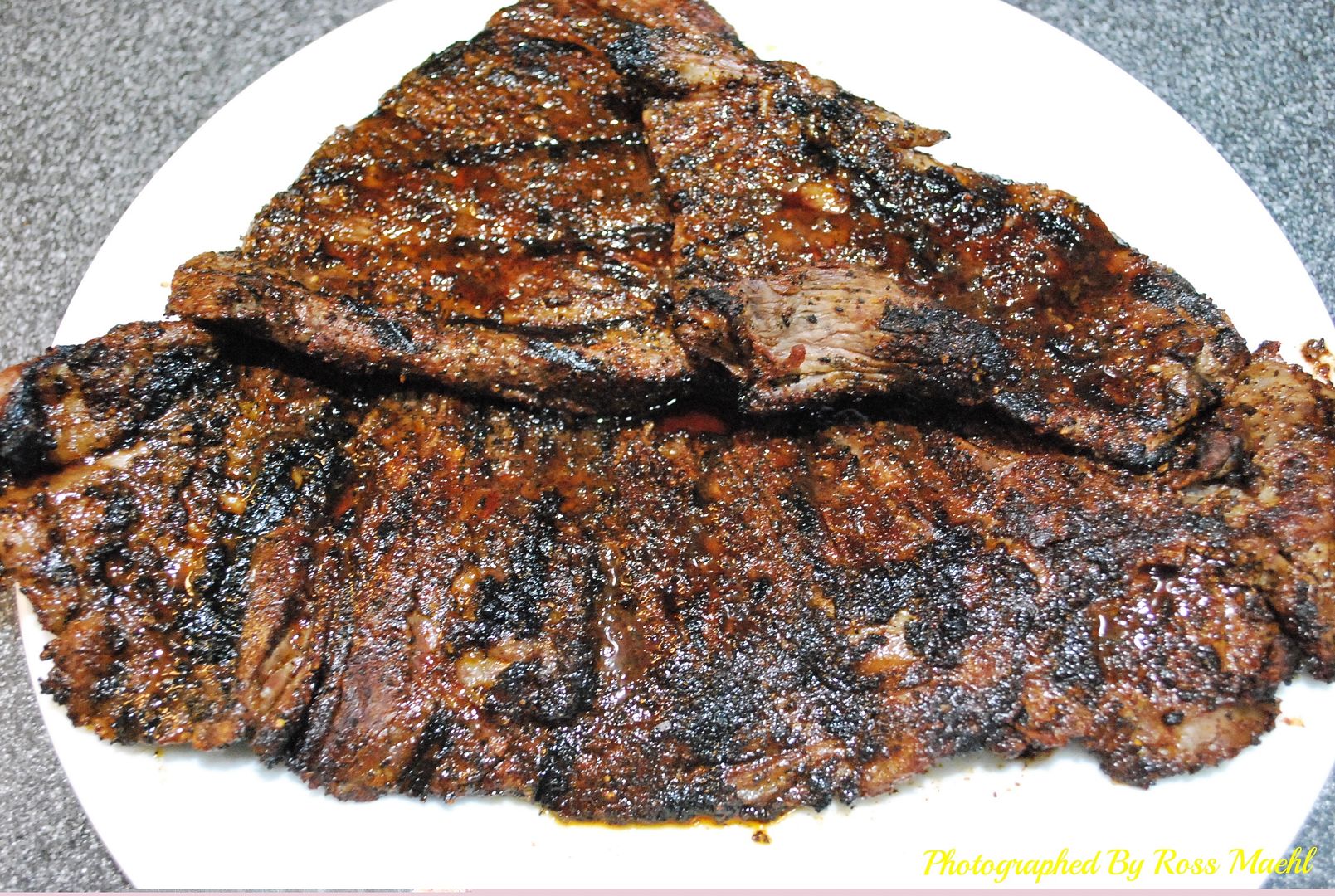 It looks, feels, and smells ready pulled @ 10 minutes.
It tasted wonderful, the coffee takes this to a higher level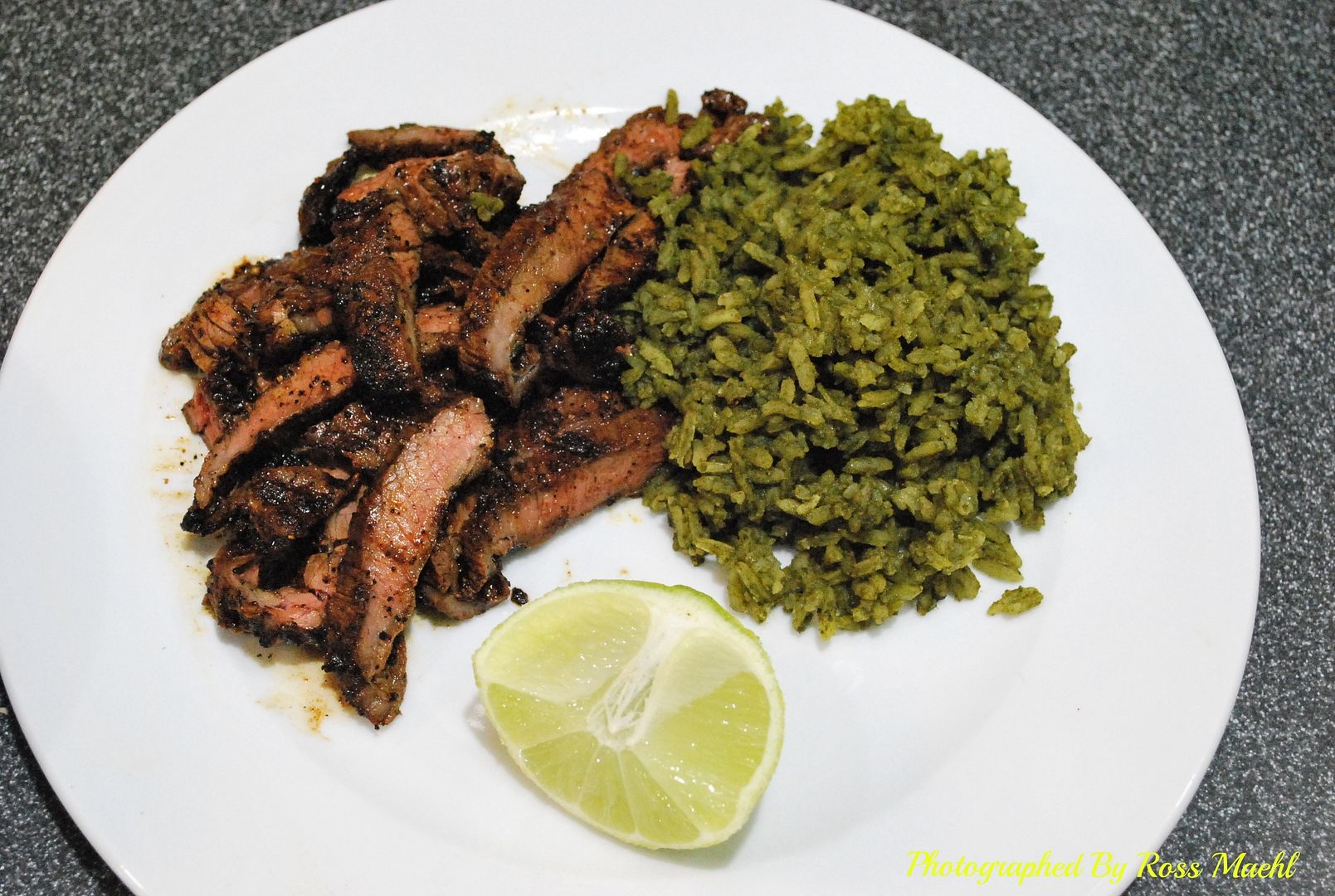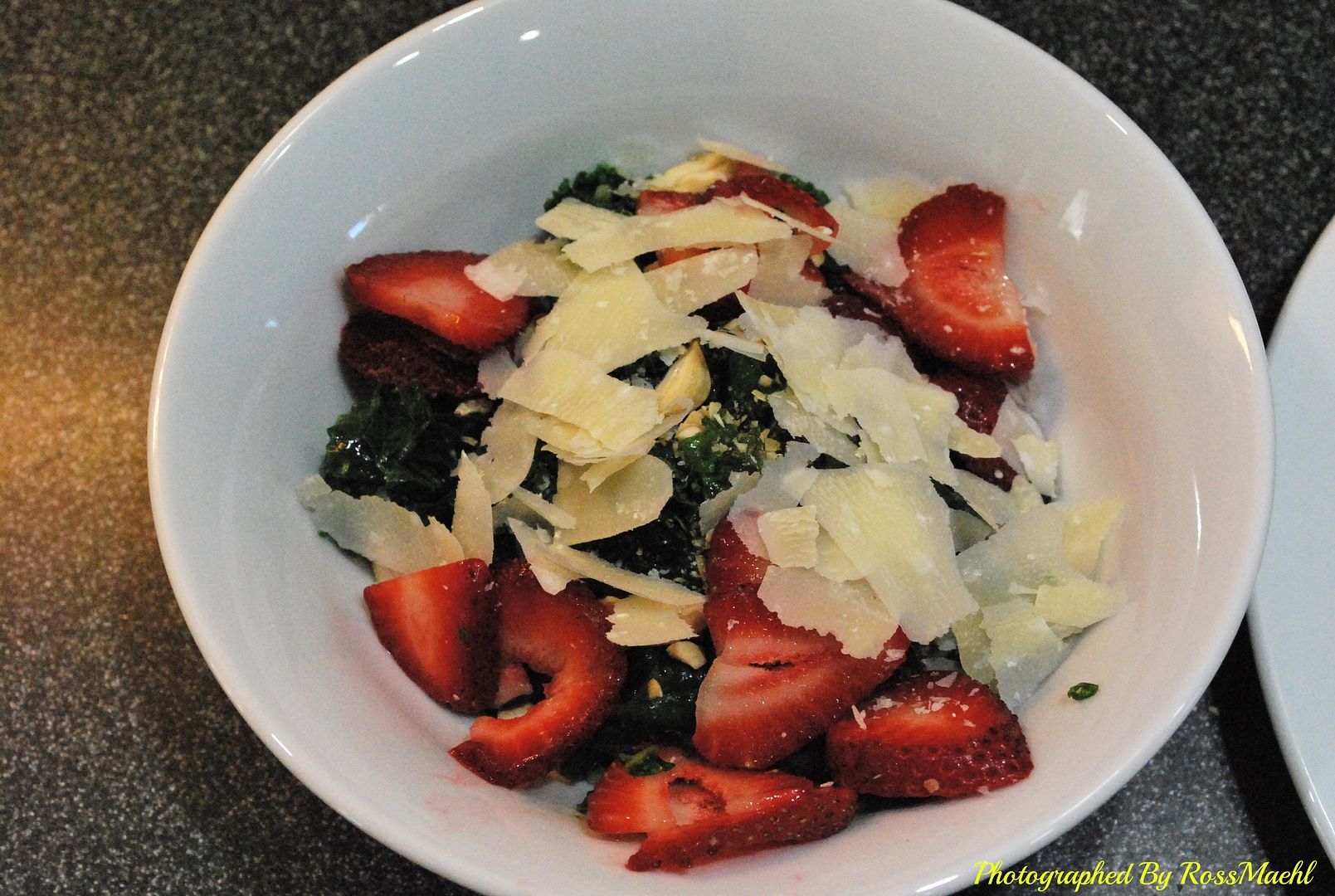 Served with Jackie's green rice and a kale, strawberry, parmesan cheese, and Marcona Almonds. This dinner gave me the inspiration to keep Grilling and Smoking with the recipes from this wonderful book.
Recipe: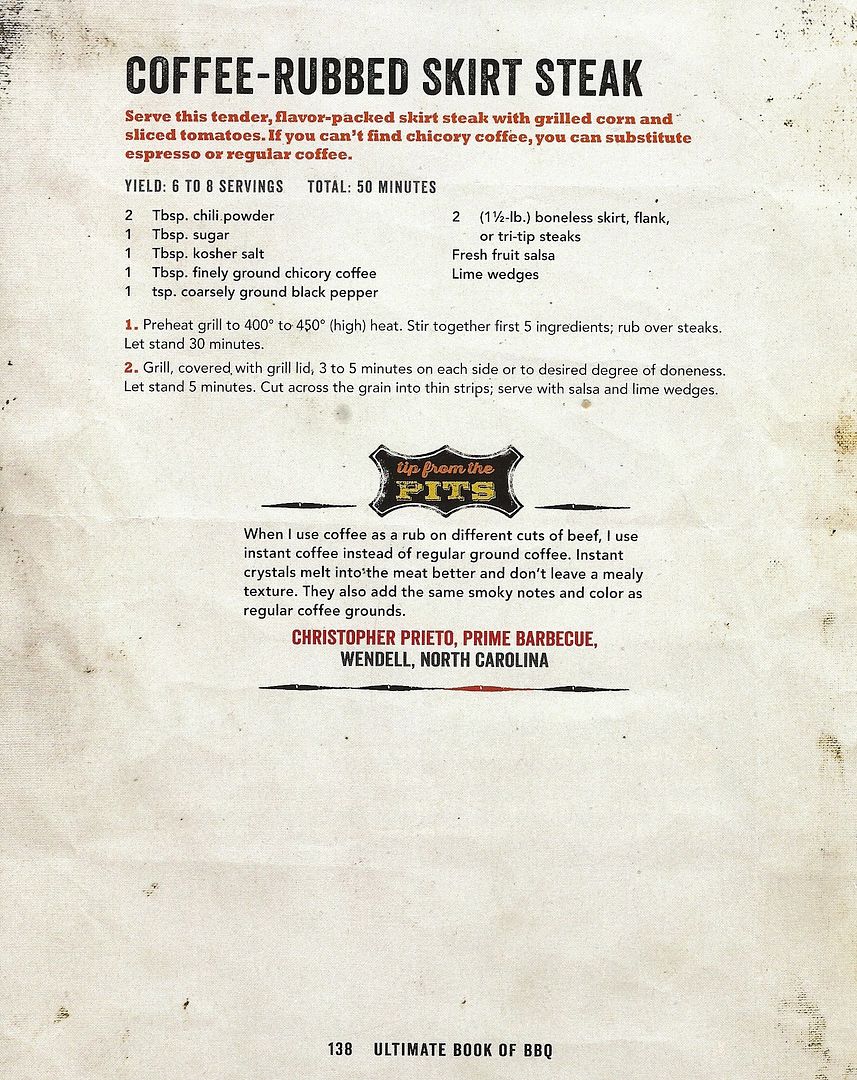 Thanks for lookin!
Ross