Well-known member
Gold Site Supporter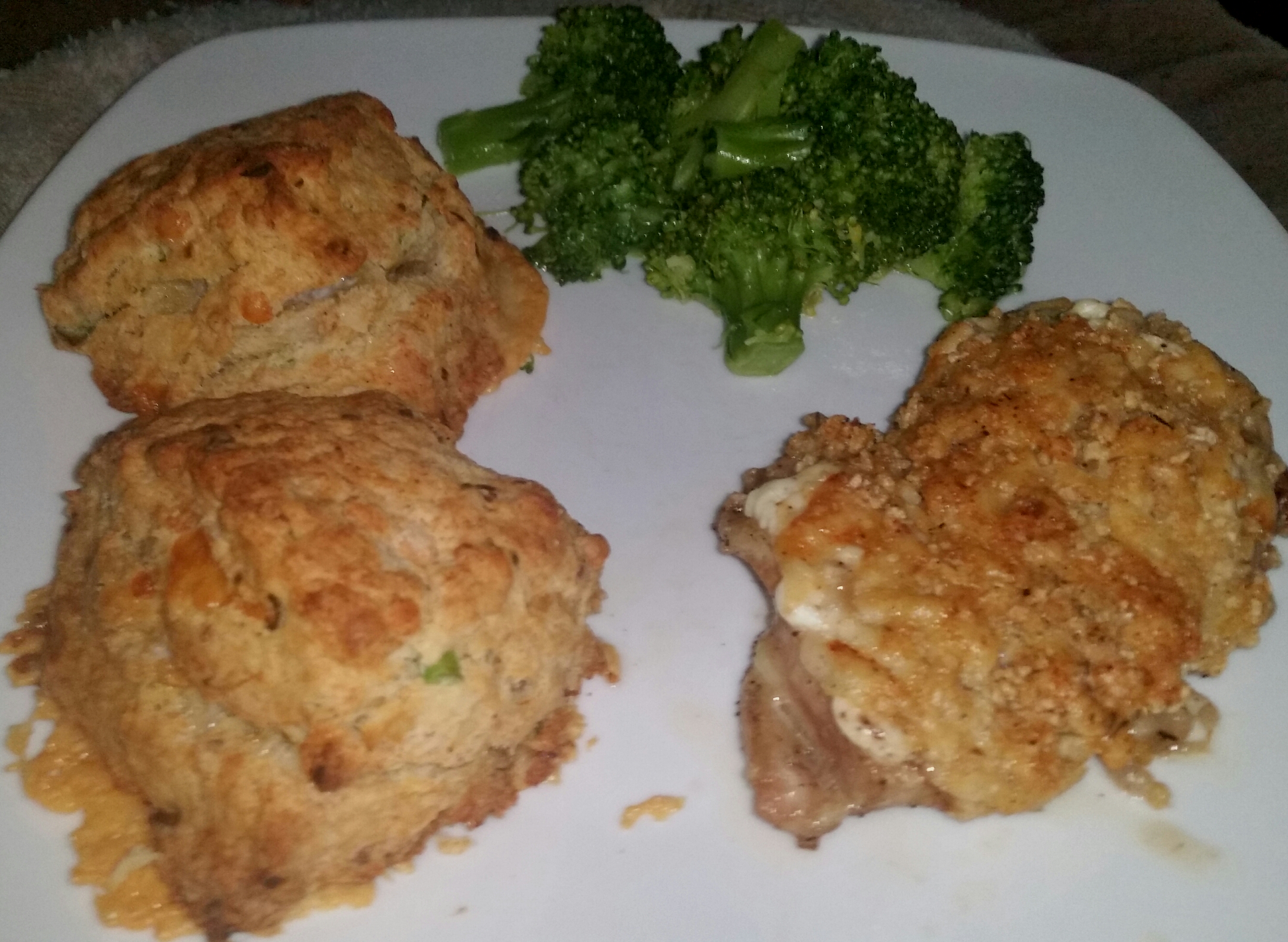 The "feet" are crunchy baked cheddar fricos.
2 cups AP flour, plus more for dusting
2 tsp baking powder
3/4 tsp baking soda
1 tsp black pepper
3/4 tsp kosher salt
1/2 cup cold unsalted butter (4 ounces), cubed
1/2 cup thinly sliced green onions
6 ounces sharp cheddar cheese, grated (about 1-1/2 cups), divided
1 cup buttermilk or 4 Tbsp buttermilk powder plus scant cup of water
1 tablespoon unsalted butter, melted
Preheat oven to 425°F. Line a baking sheet with parchment paper or use a silpat.
In a large bowl, mix together flour, baking powder, baking soda, black pepper, salt and buttermilk powder if using until well combined. Add the cubed butter, then, using a pastry blender or a fork, work cold butter into flour mixture until butter is in small, flattened pieces and mixture is crumbly.
Alternatively, you may use a food processor. Place dry ingredients into the food processor bowl and pulse. Add the cubed butter and pulse until butter is in small pieces, should only take a few pulses. Don't overmix. Place mixture into a large bowl and continue as below.
Stir in the green onions and 3/4 cup cheese. Add 3/4 cup buttermilk OR water if using buttermilk powder and stir just until dough comes together, adding up to 1/4 cup additional liquid, 1 tablespoon at a time, if necessary. Dough should be just faintly sticky , but not crumbly.
Transfer dough to a lightly floured surface, and knead 3 to 4 times just to bring dough together. To laminate dough, pat dough into an 8- x 6-inch rectangle; fold 1 short side a third of the way over toward center. Fold opposite short side over folded end (business letter fold). Rotate dough clockwise 90 degrees and repeat patting and folding procedures. Pat dough out into an 8- x 6-inch rectangle (3/4 to 1 inch thick); cut dough into 8 rectangular biscuits.
Sprinkle remaining 3/4 cup cheese into 8 equal mounds about 3 inches apart onto prepared baking sheet, scattering cheese just a bit so some cheese will stick out from under biscuits. Place each biscuit rectangle onto scattered cheese. Brush tops with melted butter. Bake biscuits in preheated oven until golden brown, about 15 minutes.