Calico Beans
Submitted by Joe Valencic
​
I got this recipe from my neighbor who got it from a magazine many years ago, and it's a favorite of both of our families for large gatherings and Summer BBQ's. With all the different beans, it's also very colorful. You can assemble this a day ahead and refrigerate it to save time, and you can change around the variety of beans to suit your taste. Enjoy!
Ingredients:
1~ 1# Can Baby Lima Beans - drained
1~ 1# Can Kidney Beans - drained
1~ 1# Can Butter Beans - drained
1~ 1# Can Pork-n-Beans - drained
1/2# Bacon
1/2 Cup Catsup
3/4 Cup Brown Sugar
1/4 Cup Vinegar
1/4 tsp. Garlic Salt
1/4 tsp. Dry Mustard
3 Cups thinly sliced onions (I like Vadalia onions in season, and use a whole, large onion for this recipe)
Directions:
Cut bacon into 1" long pieces and fry until crisp. Remove bacon from pan to drain, and drain fat except for 3 Tbsp left in the pan. Chop cooked bacon and divide in two equal portions. Resist the urge to pick at the bacon.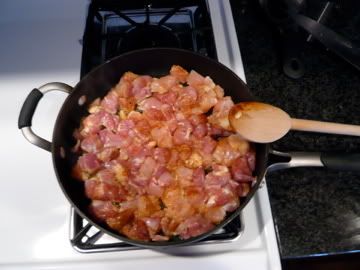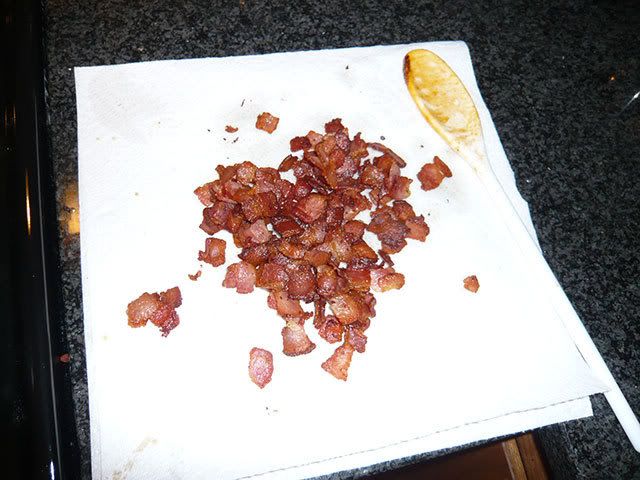 Stir in onions, brown sugar, garlic salt, mustard, catsup and vinegar. Simmer for 20 minutes or until onions are softened.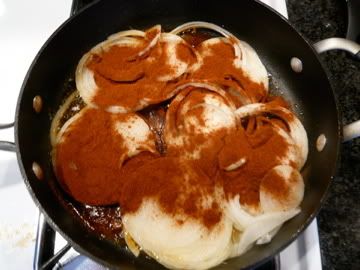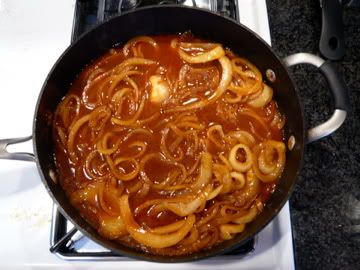 Stir in all the beans and half of the bacon. Mix well to spread out the onions throughout. Place mixture in a casserole dish, sprinkle the rest of the bacon on top, cover and bake for 50 minutes at 350°. Remove cover and continue baking for 10 minutes longer. Serve hot.