2 strips of bacon, cut into 1/4 inch strips
1/3 c shallots, thinly sliced
2 garlic cloves, minced
1/2 c dry white wine
2t fresh sage, chopped
20 littleneck clams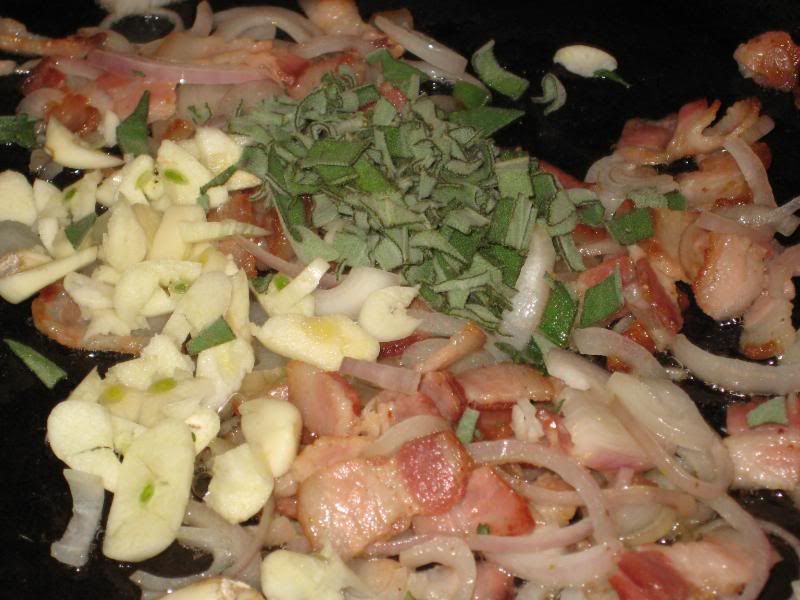 Saute the bacon in a 12in fry pan till the fat is rendered but not crispy. Add the shallots and garlic and saute for 5 minutes. Add the clams and wine to the pan and cover for 5 minutes. Remove the clams as soon as they open. Discard any that don't open after 10 minutes. Pour sauce over clams.
Sage butter
1/2 stick butter
8 sage leaves
1/4 c chopped parsely
2T minced shallots
Melt butter till foam subsides. Add sage leaves and fry till crisp. Remove. Add shallots and parsley. Spoon over open clams.